This post was originally published on the Okanagan coLab website.
December always seems like a natural time to pause and take stock of the past 11 months and look ahead to how you want your next year to look. How do you want to show up for yourself? Your colleagues? Your clients? Your community?
It can be easy to fall into a pattern of inertia and "Keep on keepin' on."
But if we do something that requires a bit more mental energy, the benefits can be quite rewarding. Going with the status quo isn't always the best solution.
"Inertia is the force that holds the universe together. Literally. Without it, things would fall apart. It's also what keeps us locked in destructive habits, and resistant to change." ~ Shane Parrish
If you want to make big changes in your life or business, you have to break free of inertia, reject the status quo, and try something new. Why not start the year off strong by giving some or all these thought experiments a test drive?
Run an Annual Review
"Extraordinary individuals stand out in the extent to which they reflect — often explicitly — on the events of their lives, large as well as small…by seizing the opportunity to leverage and frame these experiences, we gain agency over them. And this heightened agency, in turn, places us in a stronger position to deal with future experiences, even as it may alter our own sense of strengths and possibilities." ~Jason Shen
When it comes to planning an awesome year, one of the most impactful exercises I've found is to spend a few hours alone, think through some important questions, and write them out in a master document that I can refer to throughout the year.
Start by wrapping up your year by giving it a name. For instance, 2018 was the year of _. (2018 for me was my "Year of Relationships")
Ask yourself: What were some of the highlights of the year? How about the challenges? Who were key people in your life and what lessons did you learn?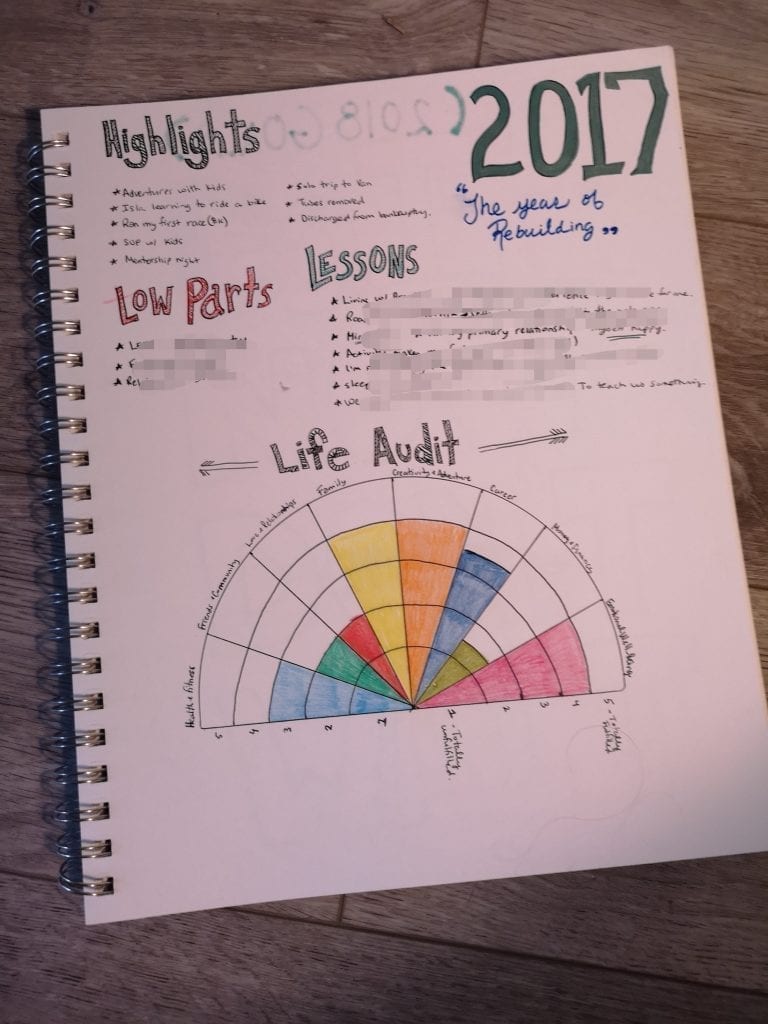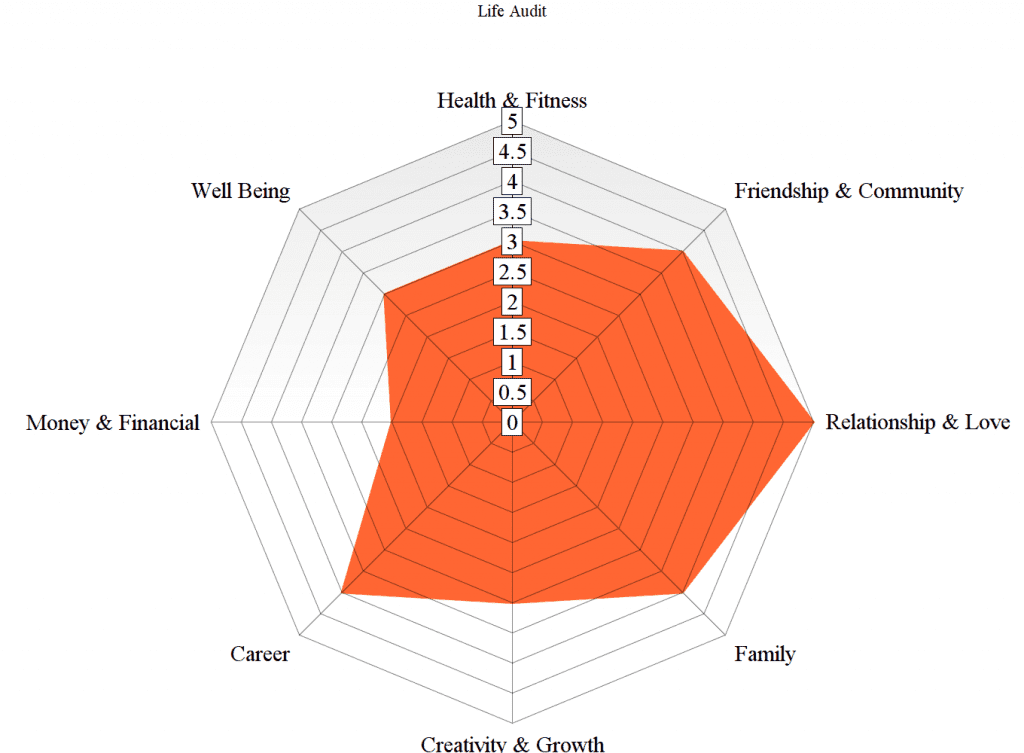 After you've spent time reflecting on the past year, run a "life audit" by drawing out a wheel or graph to take a macro view of your life and rate the following areas on a scale of 1 to 5 (1 being very unsatisfied and 5 being highly satisfied) how fulfilled you feel in each of them.
Health + Fitness
Friends + Community
Love + Relationships
Family
Creativity + Adventure
Career
Money & Finances
Emotional Well-Being
This article by Jason Shen on creating a blueprint for making your next year a hit was a fantastic guide when I did this exercise.
Free Yourself of the Tasks You Hate the Most
"Incredibly successful people focus their time on just a few priorities and obsess over doing things right. This is simple but not easy." ~ Shane Parrish
Write a list of all the work activities and tasks you completed over the last 2-4 weeks. Beside each activity, place one of the following letters:
K – Keep doing this task // O – Outsource this task // S – Stop this completely
Once you've identified the tasks that you dislike the most (either the O or the S's,) think about the steps you would need to take to free yourself of them. Can they be outsourced? Can they be automated? Can you do something different? Can you stop doing them?
For example, if you hate scheduling appointments but can't see a way to afford to bring on an assistant to help with it, think about what might be a manageable goal. Can you hire someone for 5 hours a month? Think about what you could do to generate revenue if you suddenly had those 5 hours per month back in your life.
Nurture Your Community
We can agree that it's important to focus on our own lives and work toward continuous improvement, but how are we showing up for our communities?
It's so easy to get caught up in our own minds and forget to look up from our screens and connect with the other people in the room. The person sitting across from you. That commuter you pass on your walk to work each day.
Challenge yourself to strike up a conversation with someone in the office you've noticed, but haven't taken the opportunity to say "Hi!" to yet.
"You never know what wonderful, unexpected surprises can come from being brave and introducing yourself to new people." ~ Radha Agrawal
Do you know someone who would appreciate an introduction to another friend or acquaintance of yours? Spreading goodwill for the sheer joy of knowing you're contributing to the enhancement of the overall community will add some points to your karma bank. The universe is watching!
It's true that no one can predict the future. Take the time to reflect on your year and set some intentions for the future. You never know what amazing things will come from a bit of focused vision-planning!
---